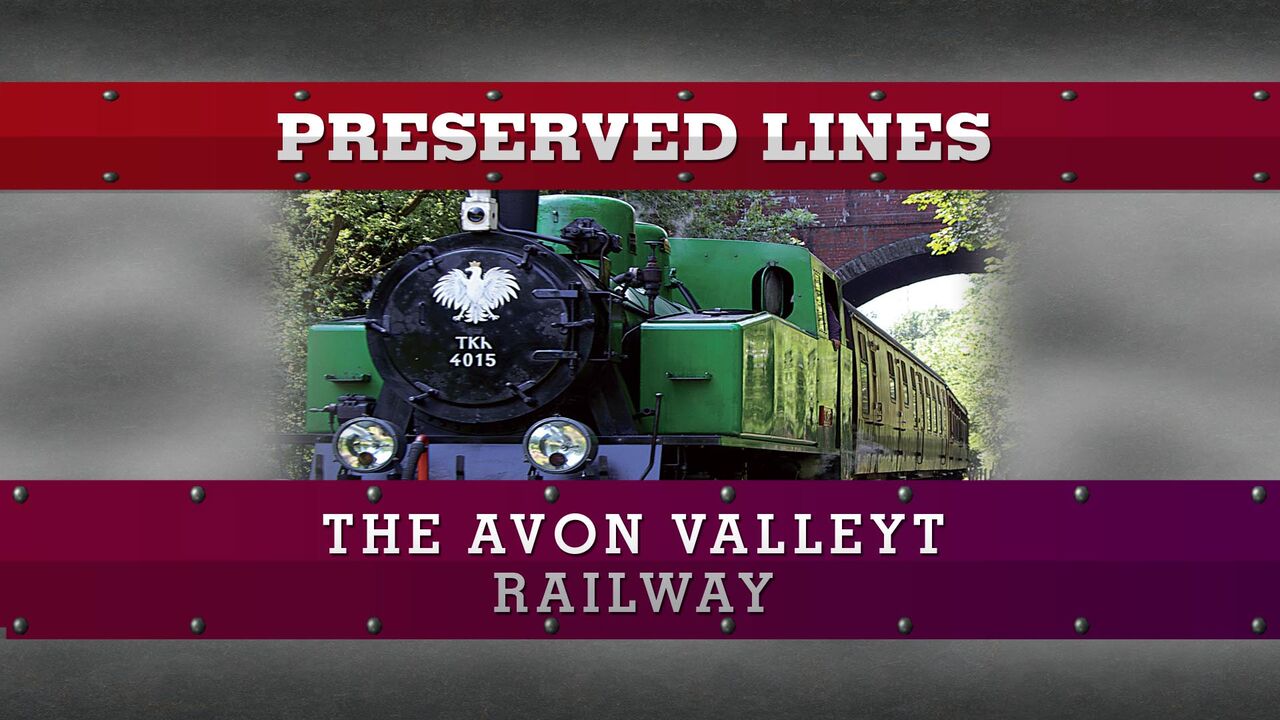 Preserved Lines of Great Britain
EPISODES:
1. Avon Valley
In the southwest of England lies the Avon Valley Railway running southeast from urban Oldland Common, through one rural Bitton and into the beautiful Avon Valley. Built in 1865, this former Midland Railway branch line, in the heart of GWR territory, connected Bristol with Bath. Linking up with the Somerset and Dorset Joint Railway, the branch became the mainline route.
2. Bluebell Railway
The Bluebell Line was the UK's first preserved standard gauge passenger railway, re-opening part of the Lewes to East Grinstead line of the old London, Brighton & South Coast Railway in 1960. Since then it has preserved for posterity a country branch line, its steam locomotives, crashes, and goods stock, signaling systems, stations and operating practices.
3. Didcot
Home to the Great Western Society, Didcot Railway Centre is positioned within a small parcel of land, yet finds room for one of the largest collections of locos of any heritage railway group. This centre also plays home to a recreation if Brunel's broad gage railway and the unique broad range locomotive, Fire Fly. Now you too can enjoy the wonderfully preserved Didcot line!
4. Swanage
The Swanage Railway offers a more intensive heritage steam and diesel train service than any other preserved railway, operating every day of the week between April and October. This picturesque line travels through the Purbeck countryside between Norden and the seaside town of Swanage in Dorset. Now you too can enjoy the Swanage line with this nostalgic look at one of Britain's most loved lines.
5. Gloucestershire Warwickshire Railway
Known as "the friendly line in the Cotswolds", the Gloucestershire Warwickshire Railway runs along a part of the former Great Western Railway's mainline from Birmingham to Cheltenham, via Stratford-upon-Avon. The line commands wonderful views from the sleepy hamlets and villages, as it runs through beautiful Cotswold countryside.