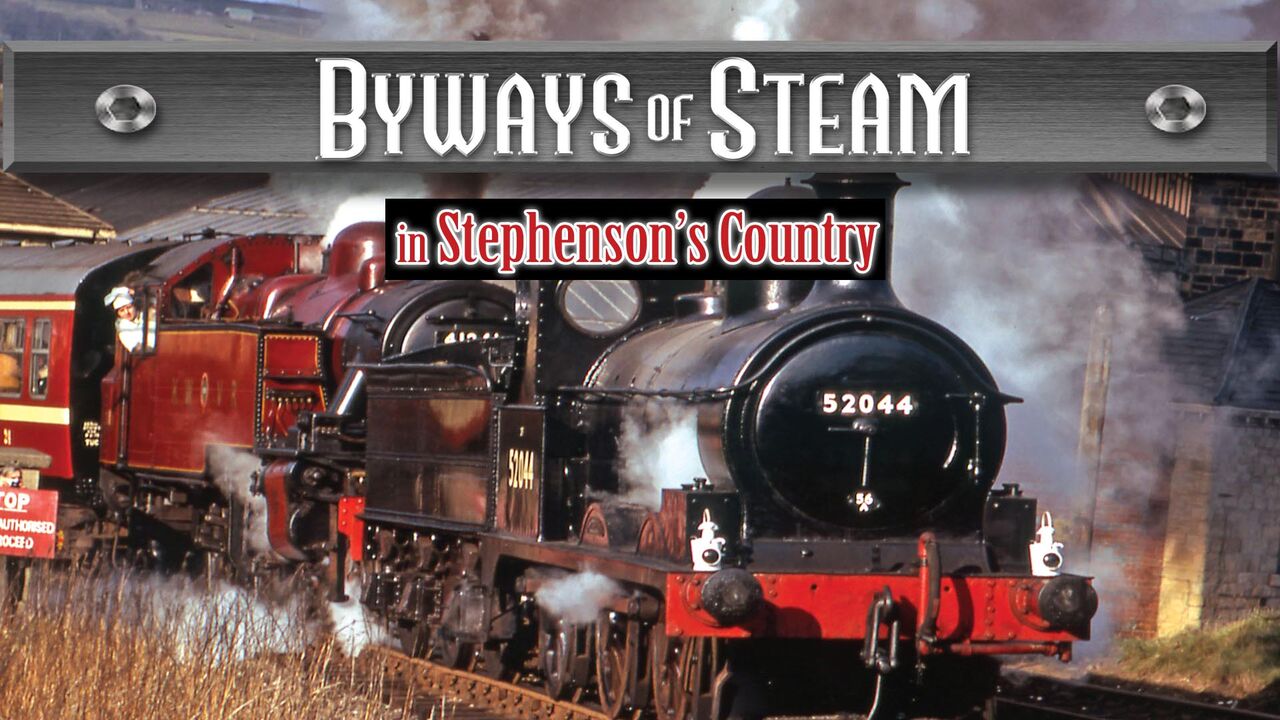 EPISODES:
1. In Stephenson's Country
Railway history and George Stephenson are intertwined. The legendary engineer almost single-handedly created the country we know today, through his vision which saw steam locomotives and railways crossing the lands, serving small rural communities as well as the industrial power bases that gave rise to "Great" Britain. In this program we see many of those little railways, the "Byways of Steam".
2. In The Valleys and Mountains
The valleys and mountains of the British Isles hold a more special place in the hearts of its people. Both Scotland and Wales have more than their fair share of breathtaking views and glorious scenery, into which railway "Byways of Steam" fit effortlessly. Beautiful little steam tank engines on large and small gauge lines are as timeless as the land itself.
3. In The English Heartlands
Although the Heart of England beats to the roar of industry, its romance still appeals to the human soul. And nothing touches the should in quite the same way as that most 'human' of machines - the steam locomotive. Throughout the Heartlands there are many small railways which serve the market towns and villages and bring prosperity to their people.
4. In Southern England
From Land's End to the white cliffs of Dover and up into the Fens, the landscape of Southern England has many rural retreats that have been served by railways lines with enduring links to their local communities. We explore some of these "Byways of Steam" following charming tank engines from famous companies such as the Great Western Railway, the Southern Railway and the Great Eastern Railway.
5. Along The West Coast
All along the route of the United Kingdom's "Premier Line" - the West Coast Main Line - are to be found numerous small "Byways of Steam", the local railways built to serve the country's small villages and hamlets. These places needed to be connected to the trunk lines- and the meandering branches provided the link. On these tracks smaller locomotives were all that was needed.